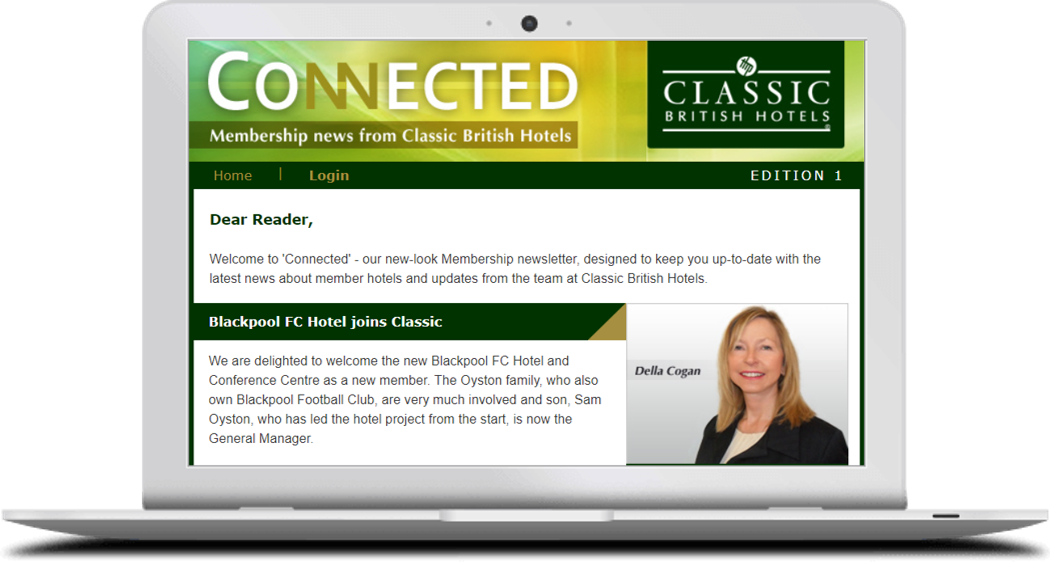 project 1
When I was very young, I often used to mess around with Microsoft Publisher. Knocking up little newsletters was a favourite pastime of mine, so creating a professional and engaging edition for Classic British Hotels was great fun for me.
I worked with the Classic British Hotels team to create a simple newsletter for monthly use. I worked in MailChimp and set up an HTML template which could be easily edited for each subsequent newsletter.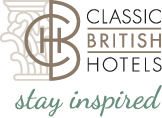 CLIENT
            Classic British Hotels
     COMMISSION
            Digital Newsletter
I used the company's theme colours to portray their classic and traditional values, but added some brighter colours and additional features to bring a modern feel to the newsletter. I chose a few topics and wrote the content for the first edition, highlighting news, special offers and important business information. I also included some photos of the team and featured images of the hotel chain's latest commission.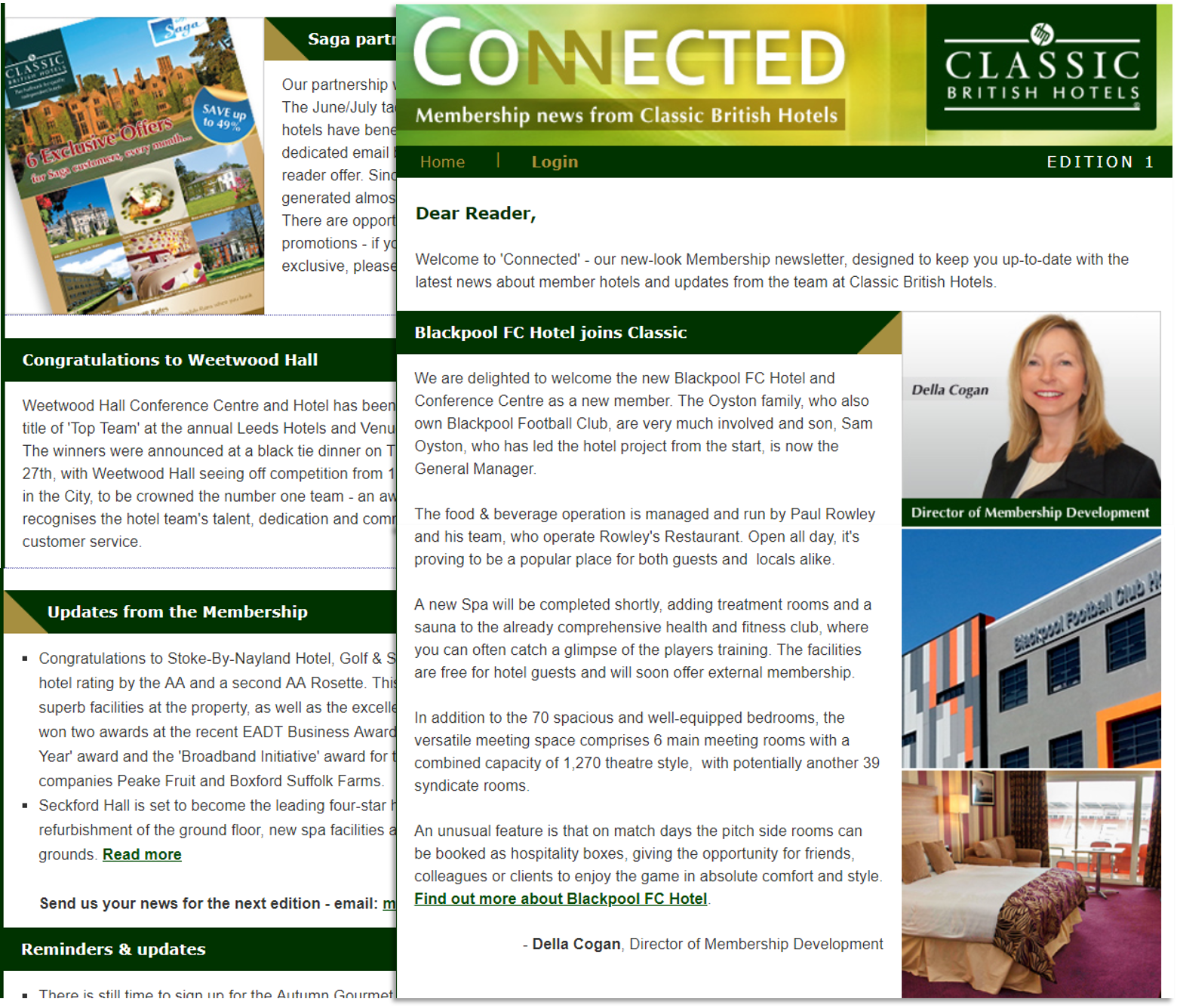 Get in touch
Message me today to discuss your needs or for a free quote.
Business Hours:
9am – 5pm GMT Weekdays