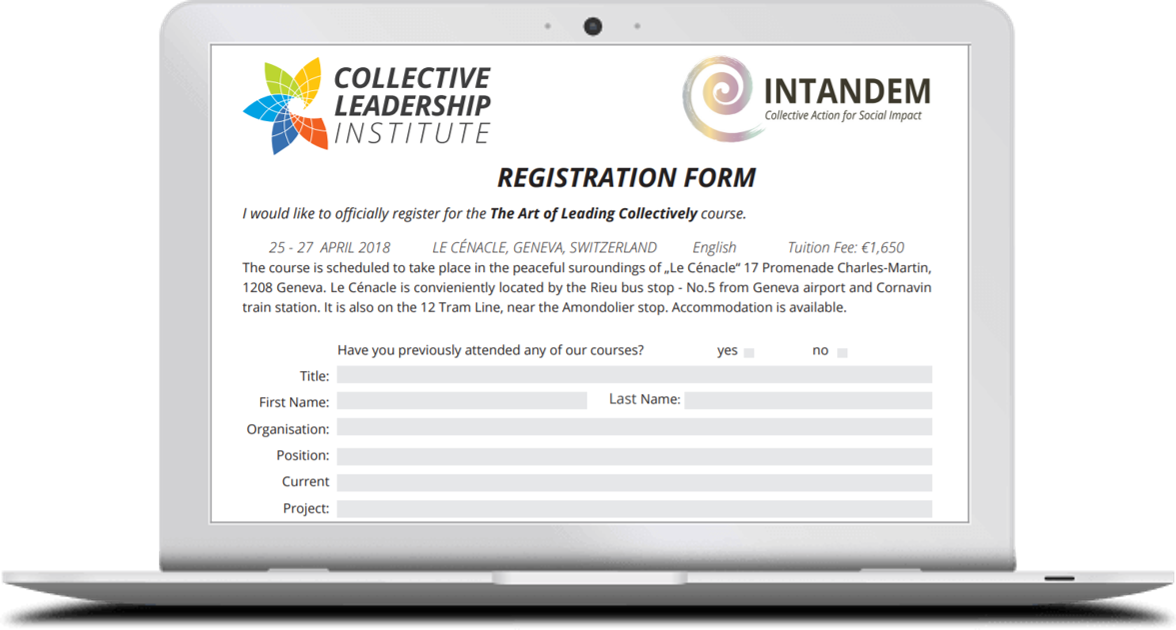 project 6
I was engaged by Intandem to create a promotional flyer advertising their training course: The Art of Leading Collectively, in partnership with the Collective Leadership Institute of Potsdam, Germany.
I was given full autonomy on this commission as my client did not have a set vision of how they wanted to market the event. I briefed the company on my ideas according to industry best practice, and provided them with a first draft which they immediately loved.
I worked closely with the team to ensure all information was present, making changes as needed to the product, which ended up  a resounding success.

     COMMISSION
            Promotional Flyer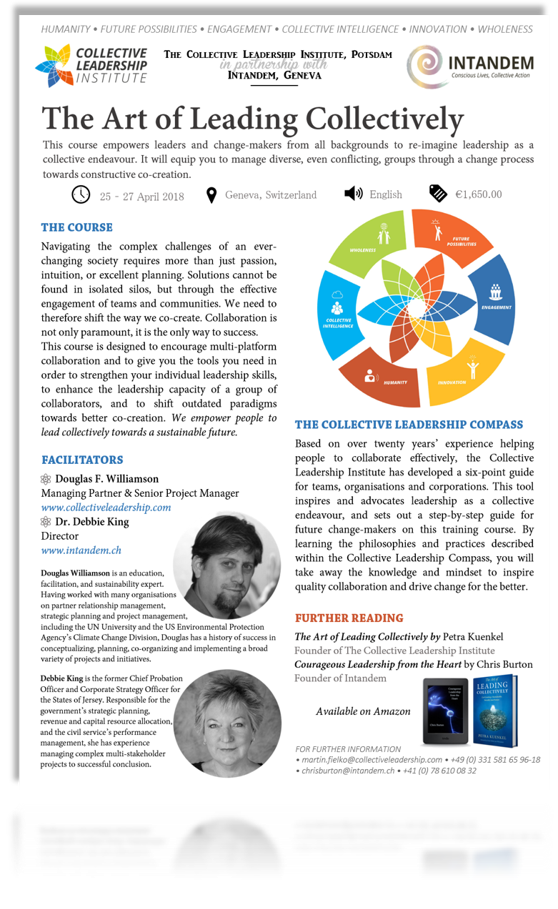 Get in touch
Message me today to discuss your needs or for a free quote.
Business Hours:
9am – 5pm GMT Weekdays