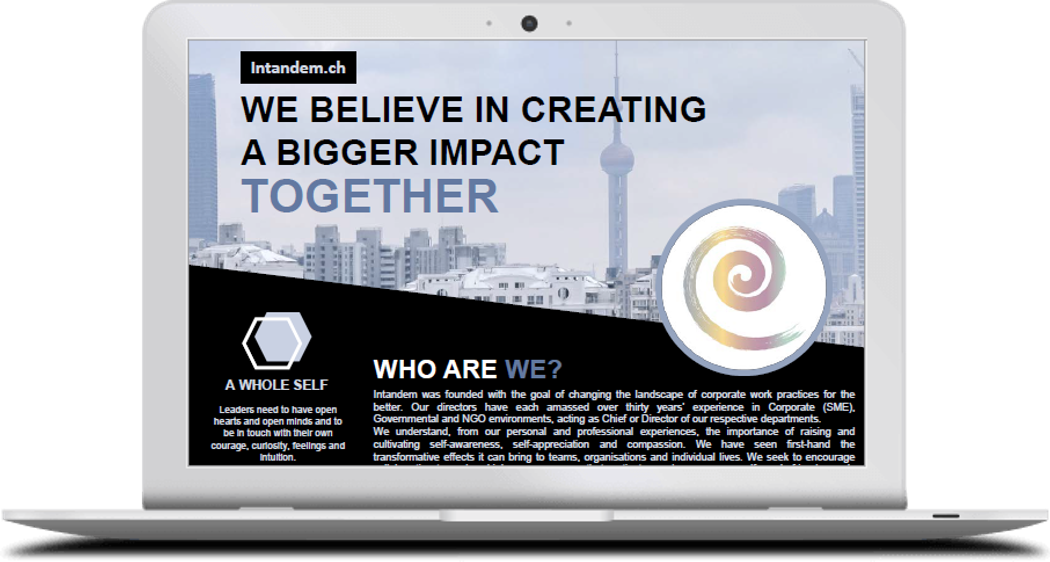 project 10
One of my most intricate – and favourite – projects to date, this promotional flyer was created as an add-on to a set of infographics I had previously designed. As such, it was important to carry forward the theme, feel and colour scheme, but allow the flyer the chance to shine as its own piece.
The result: an eye-catching, modern flyer with stunning geometric visuals and impactful colours. To my eyes, it strikes the perfect balance between 'business chic' and 'harmonious', which speaks to Intandem's brand and mission statement.

     COMMISSION
            Promotional Flyer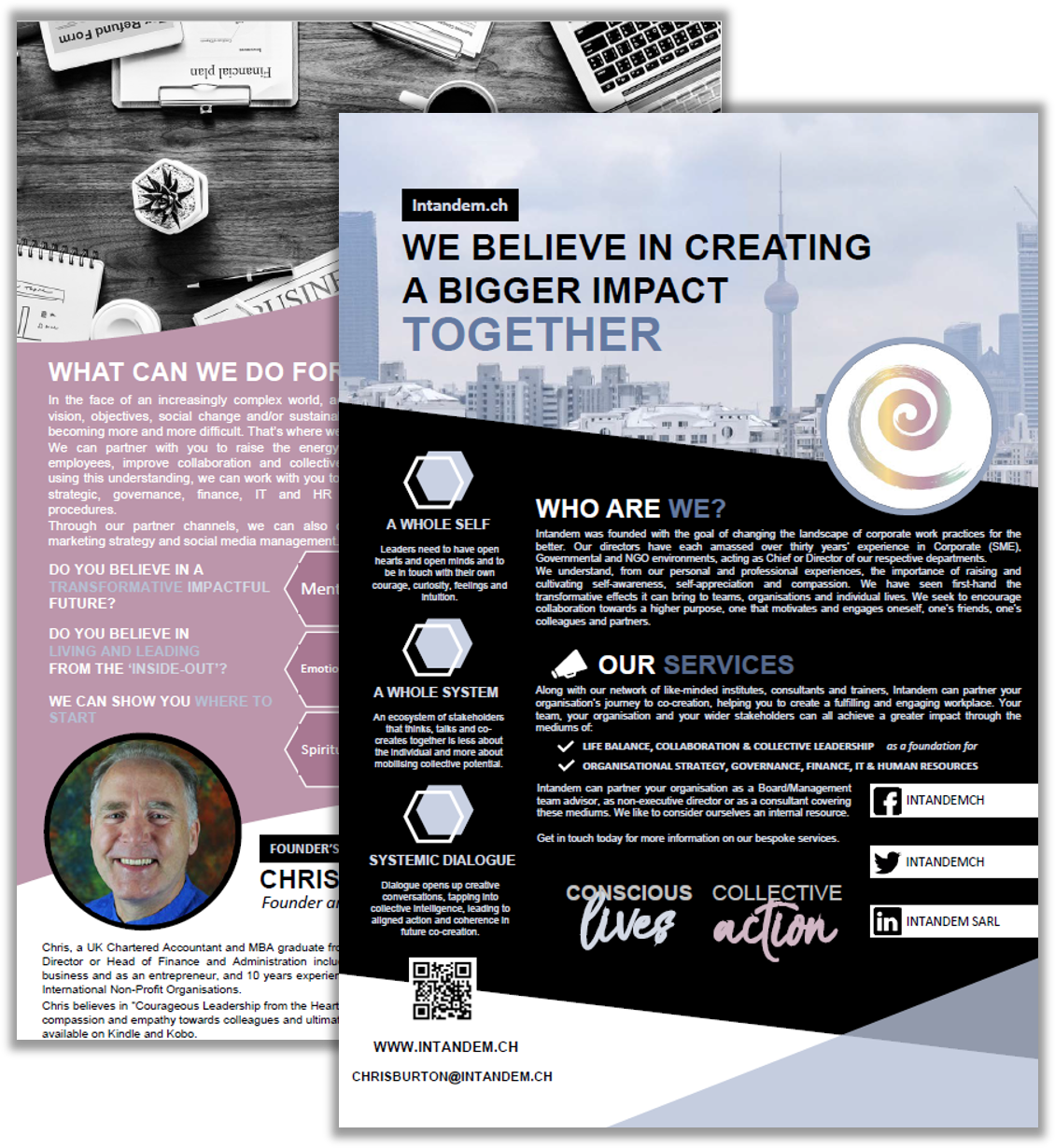 I worked closely with Intandem's director to bring his vision to life, paying particular attention to the copy and the message he was looking to instil. Chris was highly complimentary of this project, and it remains a graphic I am truly proud of.
If I were to receive this in the mail, it would certainly hold my attention!
"This is f****** brilliant."
Get in touch
Message me today to discuss your needs or for a free quote.
Business Hours:
9am – 5pm GMT Weekdays