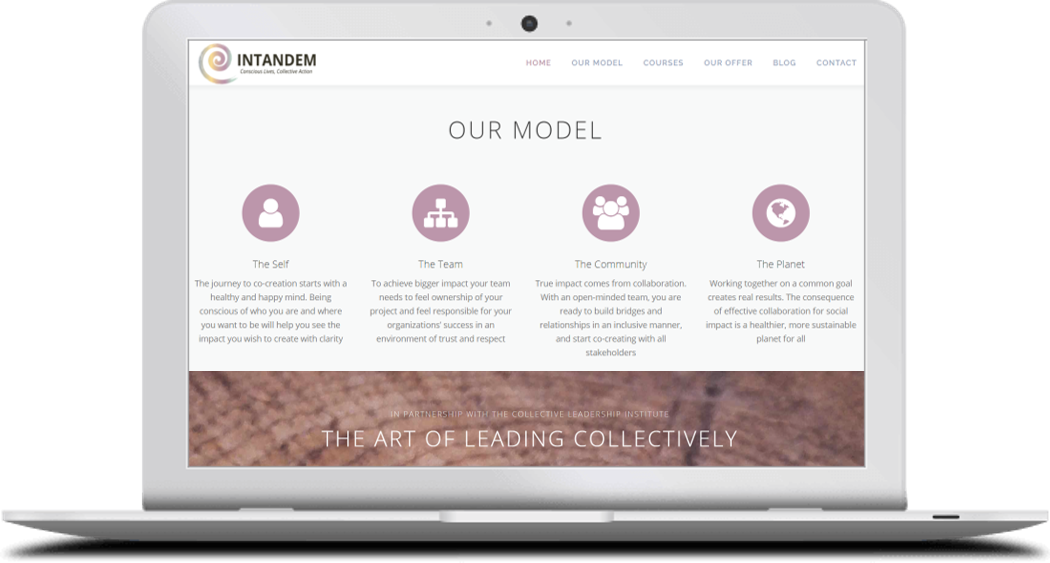 project 3
Intandem's website was designed on WordPress, allowing for professional design coupled with an intuitive and highly accessible platform for the business's continued usage and daily admin. I worked closely with Intandem to create their logo and set up a colour scheme for their brand which reflected their four-tiered company values. I then used these colours and the overall feel of the company to create a slick, minimalist design with interactive website features.
Keeping in-line with Intandem's mission statement, I wrote engaging copy for each web page, provided graphics and posted regular blogs.

The company was a pleasure to work with and I am proud of how well this product was received.
"Tess made me learn that one should take expert advice. Knowing me and the corporate purpose, Tess introduced a new clear, yet focussed, WordPress theme, pages layout, colour scheme, and helped on logo design and tagline. I am very happy with the result and friends and colleagues have been equally impressed. Site visits have increased too."
Get in touch
Message me today to discuss your needs or for a free quote.
Business Hours:
9am – 5pm GMT Weekdays